News Center
HOTLINE+ 86 13837162063
The advantages and disadvantages of friction in the running of flour mill
Updated:2017-11-25 14:02:43 Author: Views:
Flour milling machine exists friction during movement, these friction will bring some side effects of flour milling machine. So flour milling machine needs to overcome some of the energy consumed by friction, this part of the energy to make flour milling machine temperature rise high, and result in the failure of the lubricating oil, change of material properties.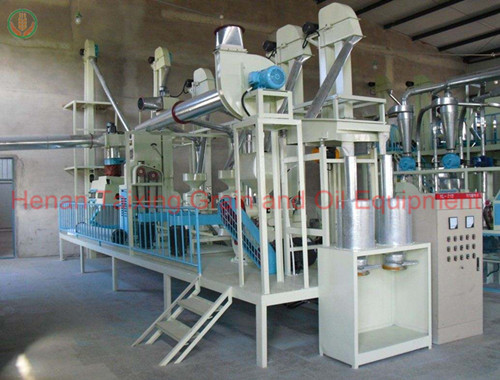 Friction causes the deterioration of working conditions of flour milling machine, from this perspective, the friction factor is a harmful. Flour milling machine design people have been efforts to reduce friction.
In some aspects of daily life , friction also plays an indispensable role in the beneficial. For example, flour milling machine fastening, belt drive, small flour milling machine braking are typical examples of the use of friction.
Flour milling machine requires us to overcome friction, thus ensuring our flour milling machine can operate normally , work longer , bring more economic benefits!
From plant building to equipment sales, as well as equipment installation and use, until the entire equipment operation, Taixing machinery for your entire guidance services, our engineers will give you the most professional advice for your reference.