News Center
HOTLINE+ 86 13837162063
Process of maize flakes by maize milling machine
Updated:2017-10-19 11:23:10 Author: Views:
Maize flakes are most common, which is prosperous due to its natural, nutritional and convenient advantages.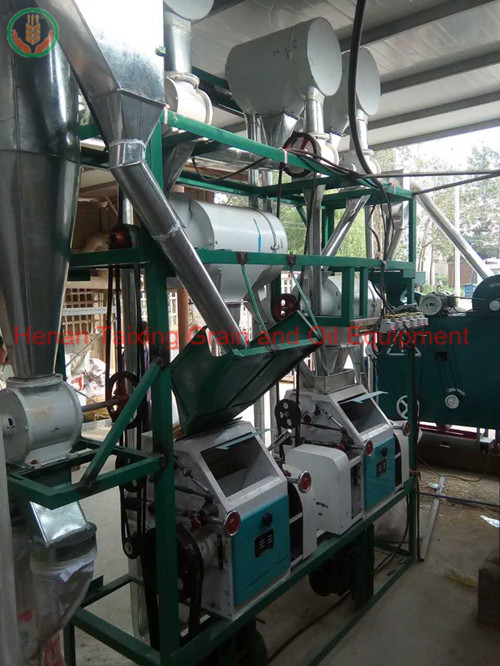 15ton Corn grits equipment maize Maize processing machinery
1. It adopts dry degermination method. First use hot vapor and water over 90℃ to adjust mosture, then grind the maize till the germ is removed. The mixture is sifted by vibrating sifter to get maize grits.
2. Add salt, malt and water into maize grits to get 20%-35% moisture. The boil the maize with 1.47 X 105 pa vapor till gelatinization.
3. The maize grits are dried under 60℃ till the moisture at 19%~20% and cool down at 30~40℃; then flake the maize into flakes at 0.7~1mm.
4. The maize flakes are baked at 250~350℃ for 20~150 till the moisture decreases at 10%.
5. The maize flakes can be added with nutrients, syrup.

If you are interested in our products, you can give us an online message, or send email melody@taixingmachinery.com to us。