News Center
HOTLINE+ 86 13837162063
Automatic complete set of maize/corn flour production line grain flour milling machine
Updated:2017-09-20 16:26:11 Author: Views: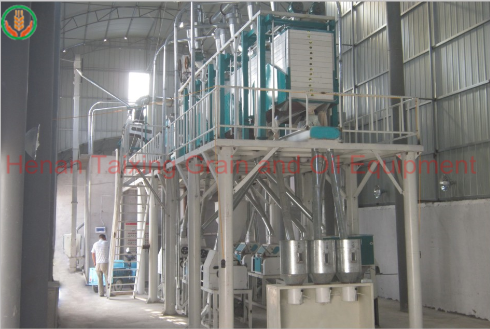 Product Name:

Automatic complete set of maize/corn flour production line grain flour milling machine
Product introduction:
Taixing corn deep processing equipment, convenient operation, high yield, low power consumption, can be completed on the corn cleaning, peeling, removing embryo, root, black navel, crushing, grits, grading, polishing and selection processes. After finishing, the finished corn has a smooth appearance, uniform particle and bright color. May enter the large-scale supermarket and the grain and oil wholesale market directly. It can produce twenty-two kinds of finished grits. New stepless crushing system, four wind dust, two spare dedusting system.

Design specifications:
1, Product structure: Grade corn grits/ballast, grade corn powder, corn germ, corn peel;
2, product production rate: corn grits $number, corn flour $number, corn germ $number (purity ≥90%), corn Peel 20;
3, finished product index:
A corn powder fineness: 60-200 Mesh (powder fineness adjustable)
B Sediment Content: 0.002%
C Magnetic Metal content: 0.003/kg
D Moisture: Storage type Banks
F corn grits particles evenly, grits no black spots, no micro-skin, golden color, smooth and angular particles. 

The final product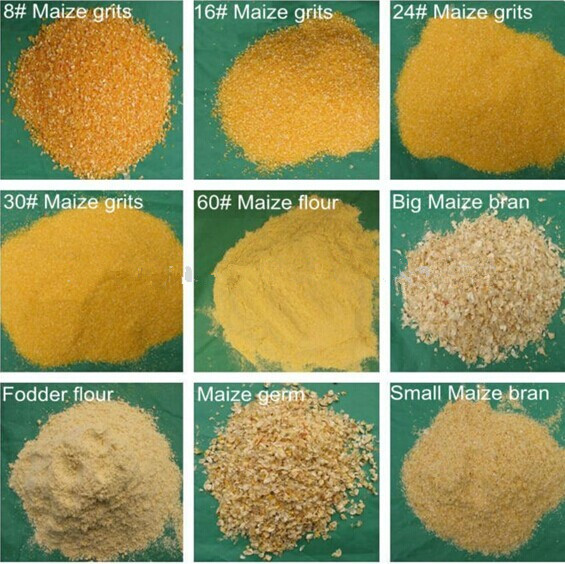 corn flour production line Advantage
The series of maize flour complete sets of equipment, is my company combined with the actual situation, break through the limitations of traditional design, take the road of innovation has a leading domestic level. Cleaning process using three screens, two dozen, two stone, a wash wheat, three magnetic separation and other processes. 4-5-way skin grinding is used in milling, 6-7 Heart Mill, 2-3 Slag Mill, and equipped with cleaning machine, bran machine, impact of powder machine and other auxiliary equipment, the production of many varieties of flour, high yield, good quality, with a short construction period, less investment, quick results.


Henan Taxing Grain and Oil Equipment Co.,Ltd
Contact: Melody (Miss)
Cell/whatsapp/wechat: +86 13837162063 | +86 371 60908495
Email: melody@taixingmachinery.com
Address: Building 35,Henan University of Technology, Hi-tech Zone,Zhengzhou City, Henan Province, China