News Center
HOTLINE+ 86 13837162063
Automatic small scale wheat mill machinery wheat flour mill plant
Updated:2017-10-17 15:34:40 Author: Views: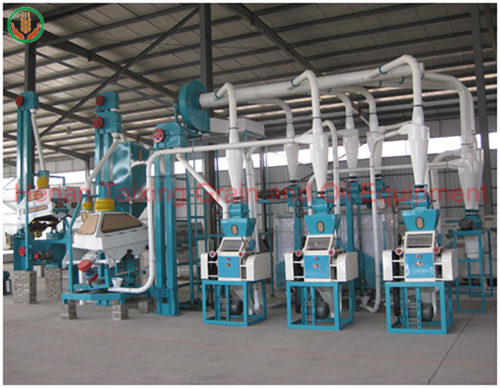 Automatic small scale wheat mill machinery wheat flour mill plant
Easy operation, low power consumption.
The raw material is wheat and the final product is super fine wheat flour for making bread, cake, biscuits and so on.
Brand:TAIXING
Raw material:wheat
Size:10*3*3.5m
Model:TXFM-10 TXFM-20 TXFM-30 TXFM-5
Voltage:380V 50Hz
Production capacity: 5-30ton of wheat/24 H.
Output: flour 75-80%, bran 20-25%
Dimension of the workshop: demand
Power supply: demand
The number of workers: 1-2 worker
Warranty: 12 Months
Process flow
The whole operation process of Automatic small scale wheat mill machinery wheat flour mill plant consists of three parts
1. Cleaning
To clean out the middle and small impurity from wheat. E. G., dust, stone, magnetic material, wheat
was bitten by insect and so on. Includes beating, screening, destoner, magnetic separator and dampening.
This section is make the wheat to prepare for millling part and to protect the machinery as well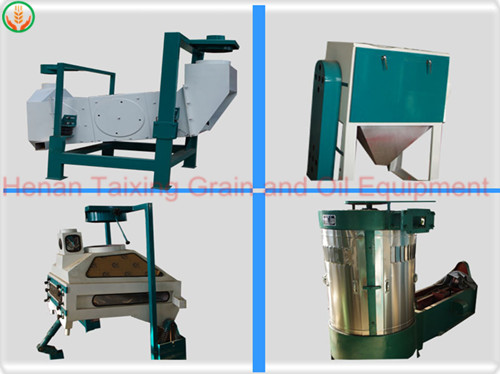 2. Milling
(1) Mill: Mill the wheat to break the integrity by the roller moving
(2) Sifter: To separate the flour and bran, also separate large size and small size to enssure flour quality.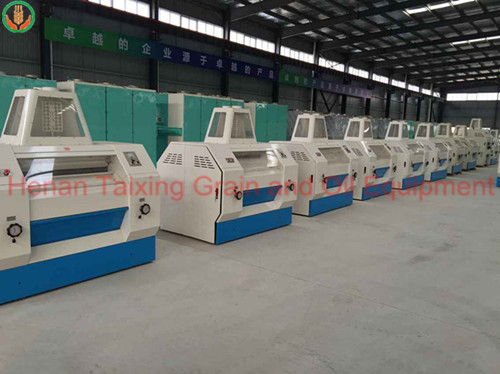 3. Packing
The packing part can be manual one also can be auto one, this can be designed according to
requirement and machine capacity.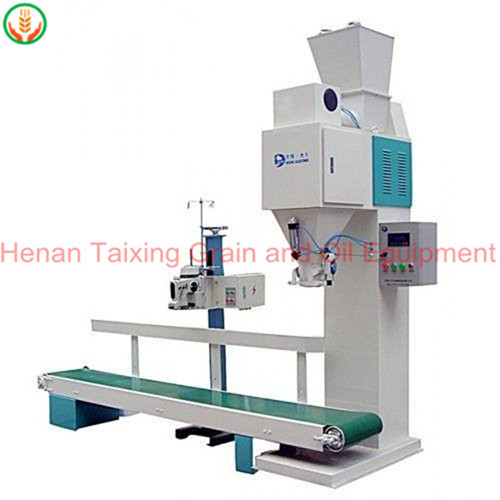 If you are interested in Automatic small scale wheat mill machinery wheat flour mill plant, you can give us an online message, or send email melody@taixingmachinery.com to us。