News Center
HOTLINE+ 86 13837162063
Wheat Flour Mill Machine, Wheat Flour Production Line for Sale
Updated:2017-11-03 09:04:04 Author: Views: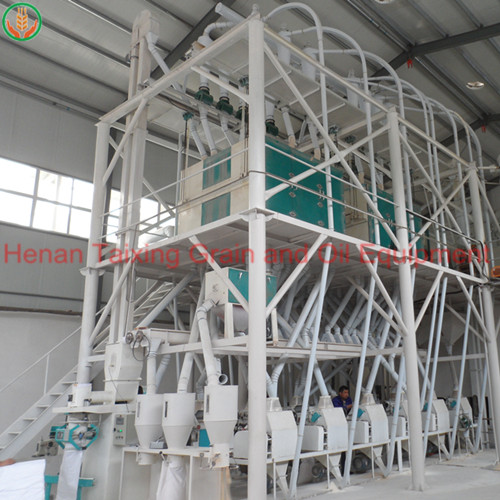 Product Description
Features of Taixing wheat flour mill machine

1.Roller mills are manufactured precisely and controlled by pneumatic mode.It can make better grinding effect comparing with other ordinary mills.
2.Complete sets of wheat flour processing machine adopt various configuration modes for different choices.There are streamlined design, reasonable layout, beautiful performance.It can be installed on a steel frame structure or in a building structure.
3.The flour processing machine is with advanced technical process and flexible adjustment.It can produce grade flour and special flour etc.
4.Perfect after-sales service is also supplied for complete set of flour processing machine.
5.This equipment has lower investment, quick return, high effect, lower energy consumption, high efficiency
Final product
Wheat Flour Production Line mainly produce grade 1 flour, grade 2 flour and other kinds of special flour for food.It can produce co-production grade flours.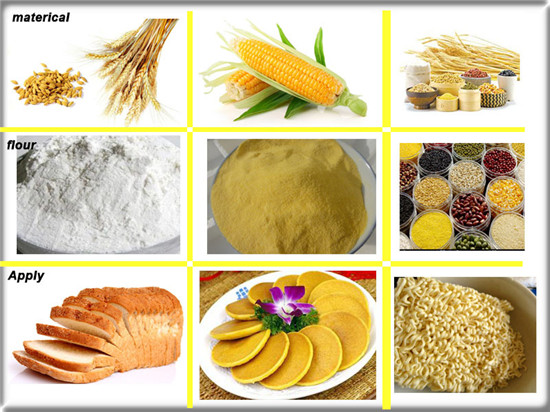 One Wheat Flour Production Line have three section:
Cleaning section

Cleaning out the middle and small impurity from grain.E.G., dust, stone, magnetic material, grain was bitten by insent and so on.Includes beating, screening, destoner, magnetic separator and dampening.This section is to prepare fpr milling part and to protect the machinery as well.

Milling section

Mill:Mill the grain to break the integrity by the roller moving

Sifter:To separate the four, bran and other by-product, also separate large size and small size to ensure flour quality.

Packing section

Weighting and packing the flour into bags.
Contact us:
Our wheat flour production line range from 10 ton per day to 500 ton per day, For more details, please contact us.
Henan Taxing Grain and Oil Equipment Co.,Ltd
Contact: Melody (Miss)
Cell/whatsapp/wechat: +86 13837162063 | +86 371 60908495
Email: melody@taixingmachinery.com
Address: Building 35,Henan University of Technology, Hi-tech Zone,Zhengzhou City, Henan Province, China
We welcome new and old customers from all walks of life to contact us for future business relationships and achieving mutual success!