News Center
HOTLINE+ 86 13837162063
low price 30ton per day Complete maize equipment corn production line
Updated:2017-10-12 13:58:53 Author: Views: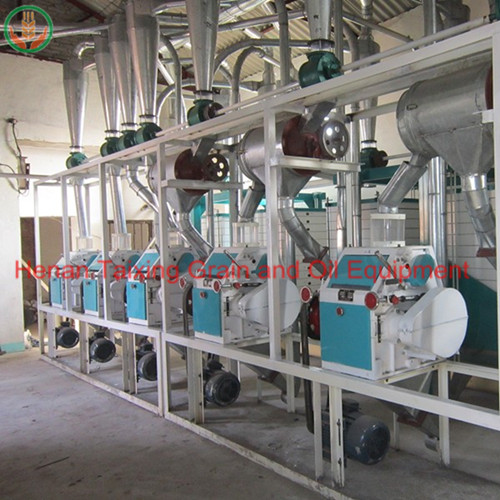 Product Name:

low price 30ton per day Complete maize equipment corn production line
Product model

:TXFT-30


Product capacity

:30ton per day
Product Color:According to customer requirements
Product Application:
TXFT-30 Complete Maize equipment belongs to FT series small corn processing equipment, daily processing volume of 30 tons, using (all dry method) mixed peeling off embryo process, can produce different size of low fat corn grits, corn powder corn peel. Corn Grits, corn powder is food factory, alcohol factory, liquor factory, brewery, lactic acid plant, corn sugar plant, such as raw materials processing enterprises corn, but also town residents coarse food to improve the life of the best foods, corn peel can be used as fodder.
TXFT-30 Corn processing line Process: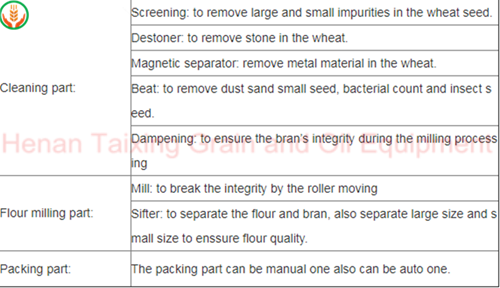 Corn after cleaning sieve to remove impurities into the water lifting machine, in the water-run hoist to make corn processing epidermis soaked into the storage box, and then into the peeling crusher, corn peeling after crushing after the cone sieve to extract powder into the embryo machine to separate the germ and skin, peeled to the germ after the corn grits into the grinder after milling by the feeder outlet outflow.
Corn-screening-moistening-peeling-Shu-sieving-extracting embryo-corn grits-milling-bagging.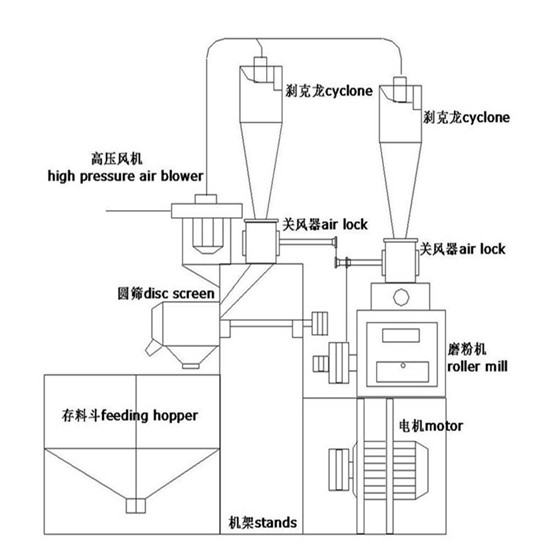 Why choose us?