Automatic flour filling weighing packaging machine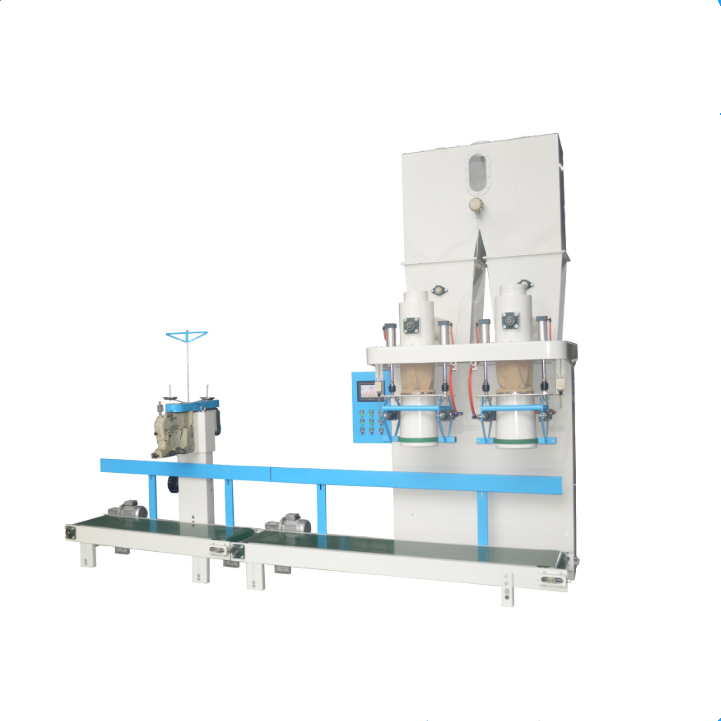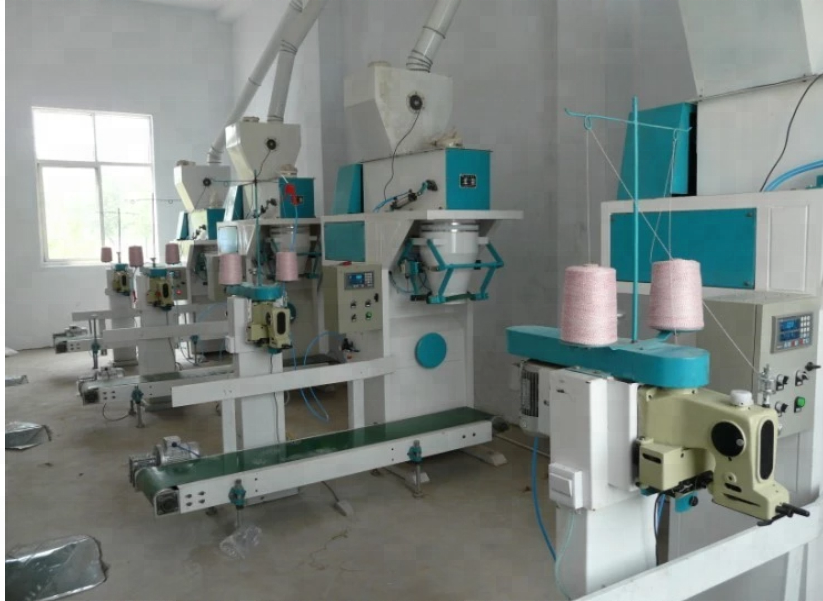 Main Features
1. Automatic packing machine is used for automatic rationing packing in flour mills. The whole weighing process is controlled by computer and finished automatically.
2.Inlet diameter 150 mm.Bagging spout diameter 300 mm. With sturdy supporting column.With pneumatically actuated bag clamp.Negative pressure system for aeration of the bag filling zone. Flap bag with Pneumatic cylinder .

3.Suitable for paper, textile or plastic bagswith a minimum width of 700 mm and a length of 1000 to 1250 mm.

4.Gearmotor-drive with brake.Raw material is made of heat treating steel sheet.
1. Automatic filling system 2. Automatic weighing balance
3. Automatic bags conveyor 4. Automatic bags sewing machine or heat sealing machine
5. Electric control cabinet