Rapeseed, peanut, black/white sesame, sunflower seeds, olive, palm, soybean, walnuts kernel (other raw materials).
It has the thermostat heating temperature control on the machine, you can open the heating switch or not.
Voltage: 220v/110v 50Hz/60Hz
1. Please put the machine in a stable place.
2. No water,no wash body by water.
3. Keep machine dry and clean, avoid using in much dusty and oily occasions.
4. Keep machine no stains, please use a clean cloth to wipe it, and wipe it with alcohol when the machine is very dirty, do not use thinner, acetone and other chemicals.
5. In order to protect the machine, please do not put the screws, scrap iron and other debris into the machine.
6. When wiring , please make sure the correct voltage / current is right,
can not connect non-conforming power supply.
7. Non-professional certified repair person, do not open the machine to maintain it.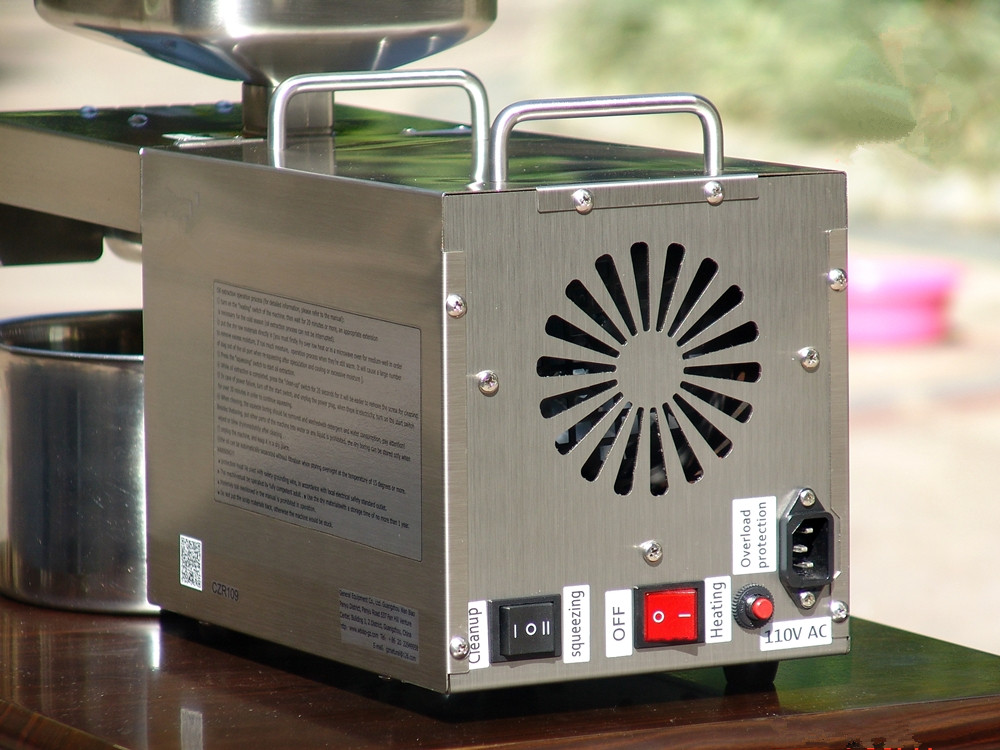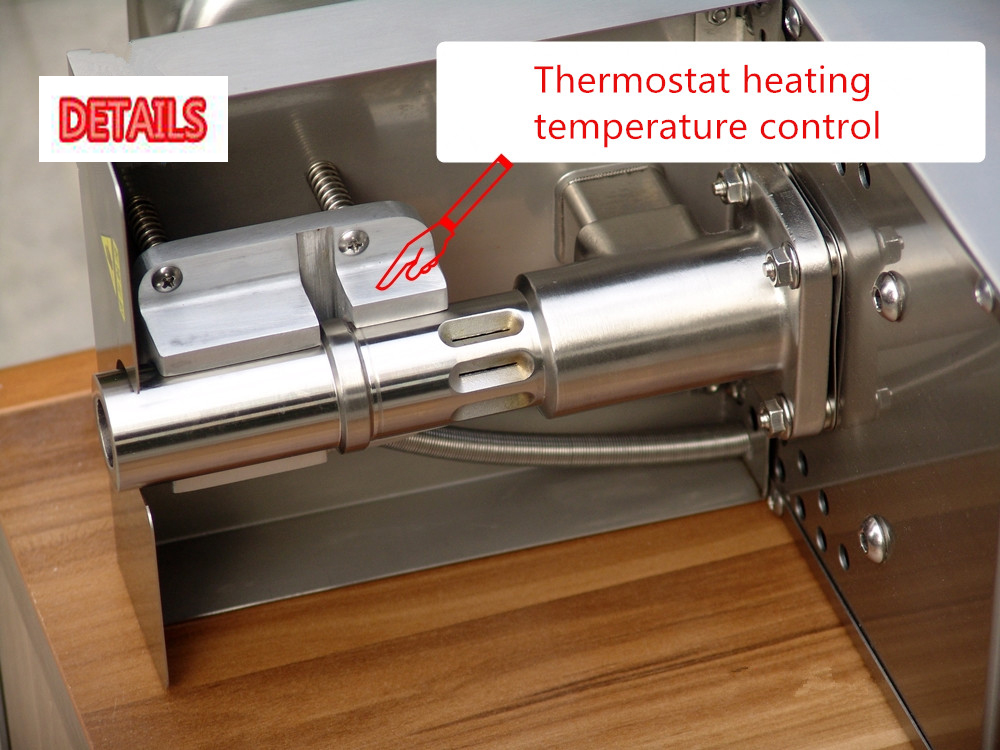 Material: Food grade stainless steel 304
It can working 24*7 hours