30-40 ton per day wheat flour milling machine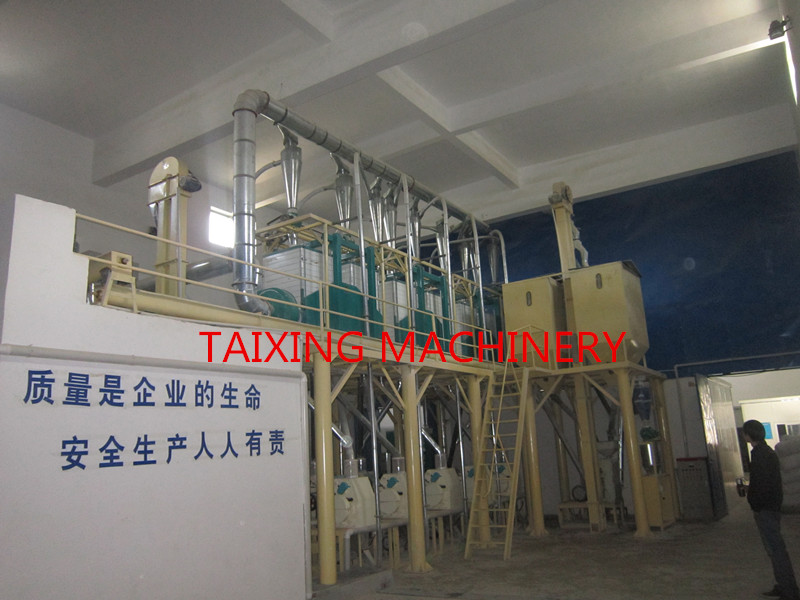 Cleaning system: magnetic separator
vibrating screen
low pressure fan
de-stoner
scourter
Washing machine
Milling system: roller mill machine
separator classifier
high square plansifter
purifier machine
pulse dust collector
Packing system: automatic packing machine
1. Using the advanced milling technology, rational layout, easy installation and maintenance, ease for operation management, a high degree of automation.
2. We provide a turnkey project of our wheat flour mill machienry, including special design, installation, commissioning and training workers.
3. Our wheat flour mill are exported to Australian, America, Canada, Belgium, Egypt, Algeria, Zambia, Congo, Kenya, Ethiopia, Uganda, Yemen, Tanzania, Tajikistan, Afghanistan, Vietnam, Israel, Mozambique, Kazajastan and other country.